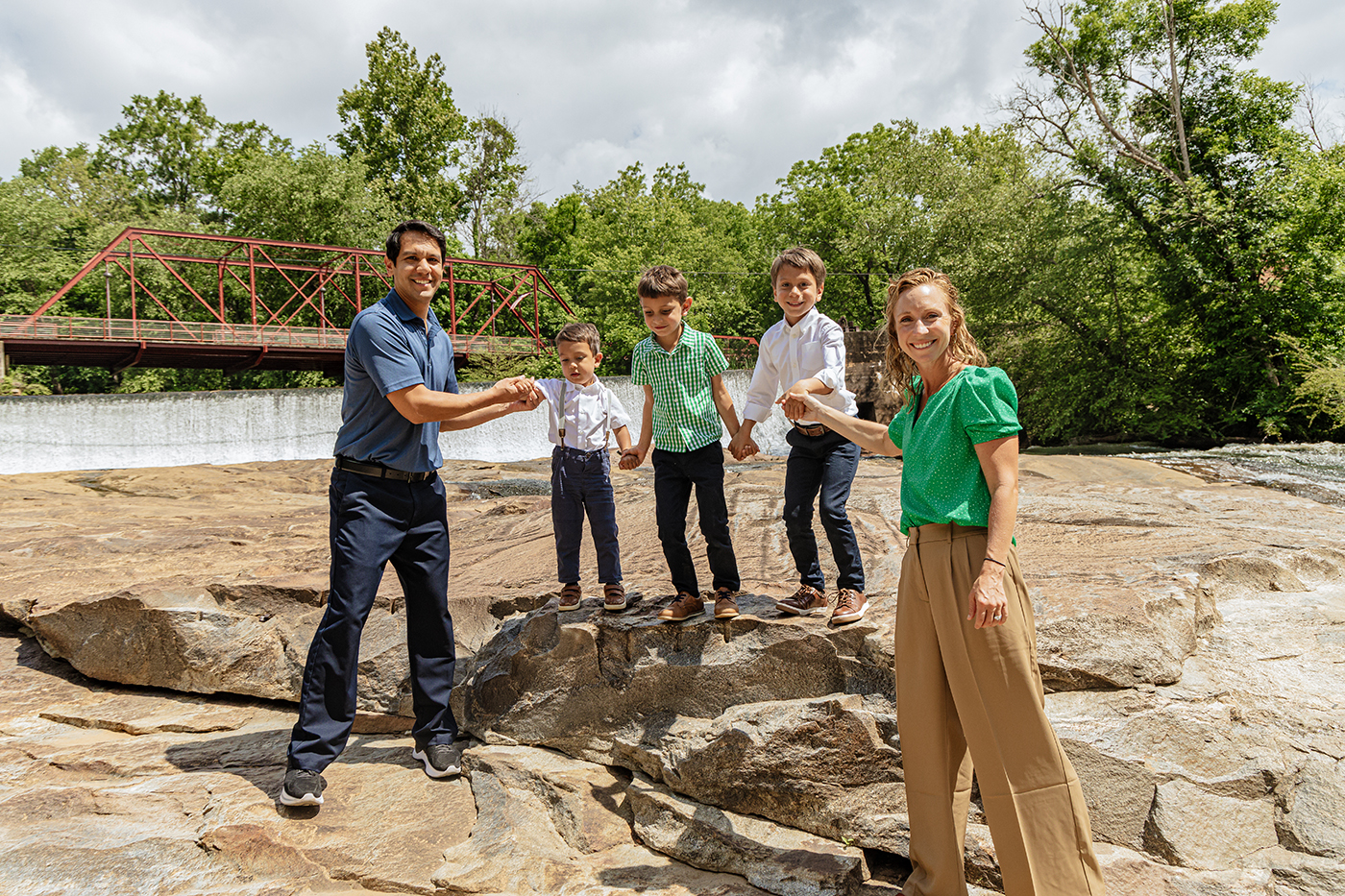 ABOUT US
Pine Street Dental has been providing general dentistry to the family and friends of Spartanburg and the Upstate for years. At our practice, we provide the highest standard of care and cleanliness to everyone who enters our practice doors and we treat each of our patients like family. Our practice is also a five star ranked dentistry because of our patient-staff relationships. Come visit us to find out why!
Schedule a visit
Go to all Patient Forms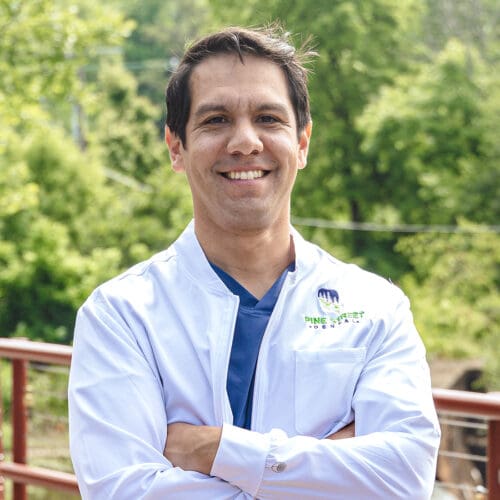 "I have enjoyed serving the Upstate community for several years now and look forward to welcoming new patients into the Pine Street Dental family." - Dr. Omar Figueroa
Dr. Figueroa graduated from Spartanburg High School in 2003 and USC Upstate in 2007. He completed dental school at The Ohio State University in 2015. Dr. Figueroa and his wife Andrea, have three wonderful boys, Luca, Myles and Henri.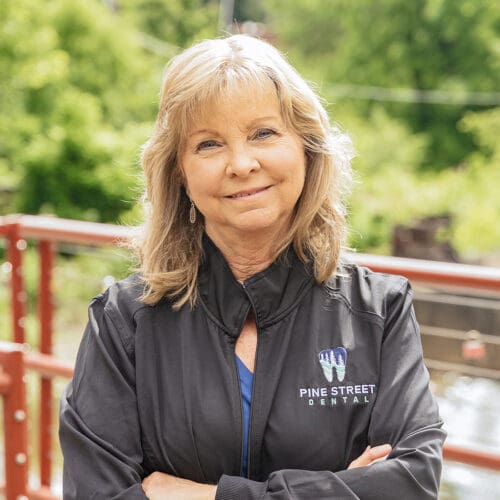 "I have worked in the same practice, under different ownership, for over 43 years, and I enjoy it as much as the first day." - Patti Lacey, RDH
Patti is a born and raised Spartanburg native. Patti says that her passion for dentistry started in the late '70s, and she completely fell in love with it. In her free time, she enjoys shopping, making blankets, attending church, walking, a glass of wine, grilling, and spending time with her family.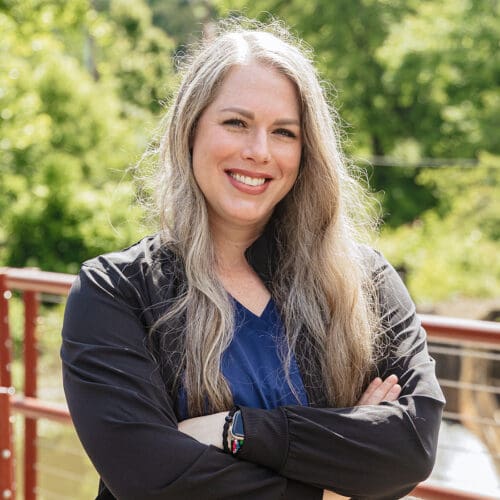 As an Eastside Spartanburg native, Maria finds great joy in guiding and encouraging the people of her hometown towards healthy smiles.
"My goal for each patient is more than just good oral health — I want to instill in them confidence in their abilities and stress-free anticipation of their next visit with me."
When not cleaning teeth, she and her husband Keith are cleaning up after their three wildly wonderful daughters: Genevieve, Devereaux, and Lorelei. During her free time she enjoys listening to 2000's Emo and Hip Hop loudly, eating with two hands in peace, and organizing anything but laundry.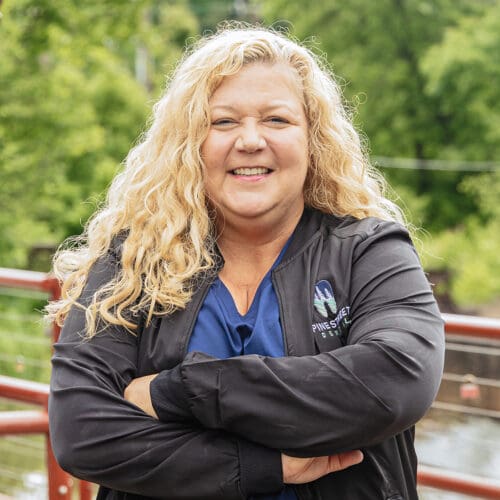 I have over 20 years of experience working in the field. I graduated from USC Upstate in '97 and then completed the Dental assistance program at SCC. I have worked as an assistant for an orthodontist as well as managing the front desk and specializing in insurance coordinating. In my free time I enjoy spending time with family, getting outdoors and rooting for my Clemson Tigers. Thank you all for welcoming me it is a pleasure to work with such a great team.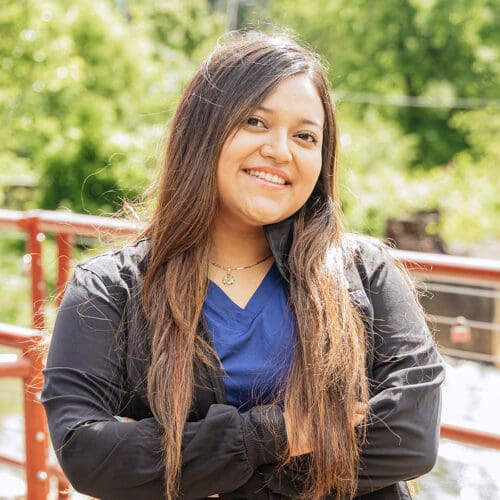 "I enjoy what I do. I am glad to assist with helping the patients become happy with their smile again." - Yessica Calderilla, Dental Assistant
Yessica was born and raised in Gaffney, South Carolina. She graduated from Gaffney High School in 2018 and then went on to attend Spartanburg Community College. She graduated from their dental assistant program in August of 2020. In her free time, she enjoys going out with her friends and spending time with her family.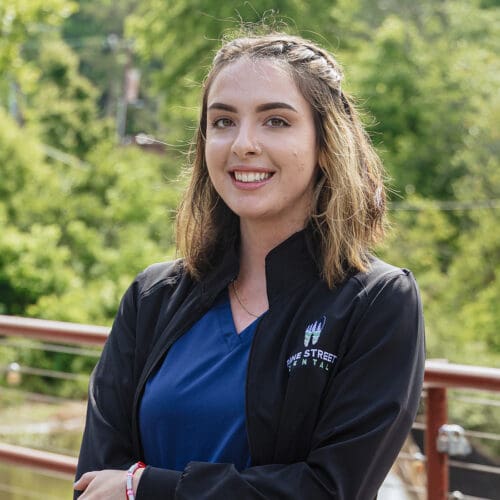 Originally from Asheville, NC Lauren moved to Inman, SC in 2011. Several years later she met the man of her dreams and together they are raising their daughter. During her free time Lauren enjoys creative writing, painting, and researching personality types.
In Fall of 2020 Lauren was happy to be accepted by the Pine Street Dental staff. She has enjoyed meeting new faces when she comes to work. Each day Lauren is honored to learn about and practice dentistry alongside some wonderful people.
SERVICES

Regular dental exams are a critical part of preventive health care. During a dental exam, the dentist will check for cavities and gum disease. The exam includes evaluating your risk of developing other oral problems and checking your face, neck, and mouth for abnormalities.

A crown is basically a cap for a damaged tooth. It can be made from a variety of materials, including metal, gold, or ceramic. Ceramic is the best option for patients who are looking for the most natural appearance.

A cleaning is performed by the hygenist. A typical appointment time is 45 min. However, if one has gingivitis or periodontal disease an appointment may take longer or require multiple sessions.

Dental implants are the closest you can get to healthy, natural teeth. They allow you to live the way you want to – confidently eating, smiling, laughing, talking, and enjoying all of your everyday activities without worrying about your teeth.

We can provide you with a custom-made tray for at-home whitening. For faster results we also offer 30-60 in office bleaching sessions. A session will whiten your teeth by 1 to 4 shades.

If you need an extraction, your dentist will first numb the area to lessen any discomfort. After the extraction, your dentist will advise you of what post extraction regimen to follow.

We stock a variety of tooth colored composites to best match your original esthetics.

Children begin to get their baby teeth during the first 6-14 months of life. By age 6 or 7 years, they start to lose their first set of teeth, which eventually are replaced by secondary, permanent teeth. Without proper dental care, children face possible oral decay and disease that can cause a lifetime of pain and complications.
PATIENT TESTIMONIALS
I just moved to Spartanburg and wanted a new dentist and this place accepted me with open arm. Very friendly staff and were patient when something was wrong with my insurance card. They helped me through it and answered all the questions I had. Patti was great; she really seemed to care about me as a patient and didn't rush through anything like how some hygienists do. I have recommended this place to my friends and work folks. I love it! I actually can't wait to go back.

Vanessa K. Ballard
I've been going here every 6 months since I was 4-5 years old and love the staff! You are treated amazingly, and I'm almost 21 now!

Sydney Landers
Saw him for an emergency, and he is Aces. Have a new dentist now. The entire staff is warm and kind.

Dusty Curcio
I'm completely satisfied with the dental treatments I have received from Dr. Figueroa. The dental hygienist is one of a kind. The experience is incomparable. The feeling after every cleaning I receive is amazing and gives me the confidence to be able to smile again. I love coming to the dentist.

Eva
Dr. Figueroa is impressive in his professional and personal approach to his patients and his entire staff is Top Notch!

Mike White
A wonderful, very energetic dentist who does awesome work!!!! If you're looking for a new dentist, please give him a try!!! You will NOT be disappointed!!!!

Brandy Parfitt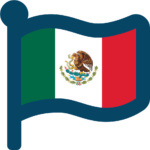 HOURS
MONDAY: 8:30am – 5:00pm
TUESDAY: 8:30am – 5:00pm
WEDNESDAY: 8:30am – 5:00pm
THURSDAY: 8:30am – 5:00pm
FRIDAY THROUGH SUNDAY: Closed
* Closed everyday from 12:30pm – 2:00pm